It started with Dr. Hess...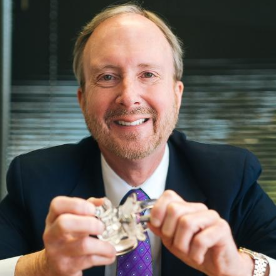 Dr. Harold Hess
CEO / Co-Founder
Harold Hess is a Board-Certified Neurological Surgeon. He has devoted his career to performing cutting-edge procedures, and he spent the last decade as one of the leading surgeons for the implantation of interspinous process devices. Dr. Hess is a key innovator at Enduralock and his other company, Spinal Simplicity, holding over 60 patents (US and worldwide) in his name. Over the past decade, he has co-managed Spinal Simplicity, an early stage medical device company, where he invented numerous technologies, raised capital, and assisted in securing three FDA 510(k) clearances with subsequent commercial launches.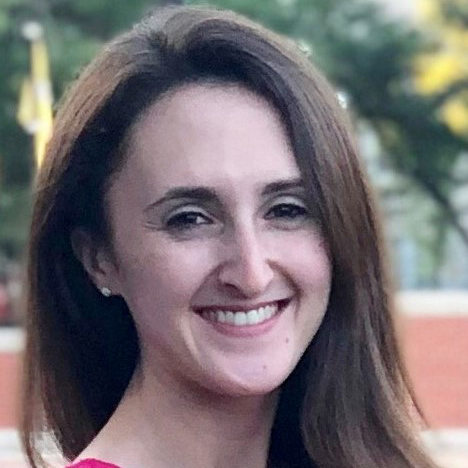 Diana Greenberg
COO / Co-Founder
Diana manages daily operations at Enduralock. She successfully implemented Enduralock's quality management system and attained AS9100D and ISO 9001:2015 certifications for the company. She graduated from the University of Kansas with Bachelor's degrees in Spanish and Latin American Studies. She completed her Master's Degree of Business Administration at the University of Missouri—Kansas City, with a concentration in entrepreneurship. She has experience working in various fields, including business and medical device. She is proficient in Spanish and Portuguese, and she is a graduate of the Leadership Kansas class of 2015.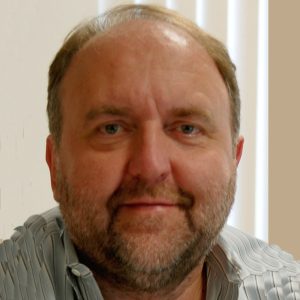 Igor Komsitsky
VP Engineering
Igor is an experienced engineering executive with a proven track record of building, developing and managing highly successful engineering teams. Holding management positions at companies such as Lisi Aerospace and Alcoa Fastening Systems, Igor has 22 years of engineering management experience in high growth environments. He possesses a thorough background in research and development, product engineering, product management, metalworking and plastic processing, new product line introduction, project management, and strategic planning. He is a proven innovative visionary leader with a keen understanding of business priorities and a demonstrated expertise in advancing business goals and revenue producing ideas. In addition, Igor holds over 20 patents in his name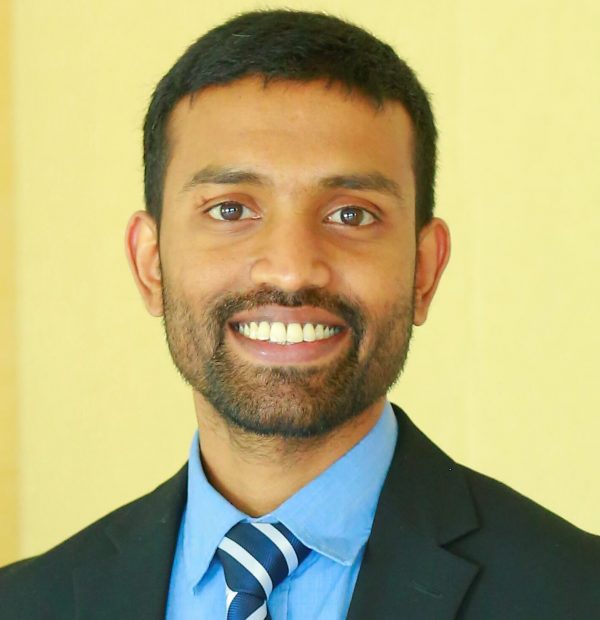 Deeptesh Selvaraj
Project/Product Manager
Deeptesh has 11 years of new product development experience and over 4 years of technical project management experience. Prior to joining Enduralock, Deeptesh worked for Volvo Group in Bangalore, India. He earned his Master's in Mechanical Engineering with focus on Continuum & Computational Mechanics from the University of Kansas. He is an inventor on two patents issued and six patents pending approval. Deeptesh specializes in machine design, finite element analysis, optimization techniques, project management and product management. He is driven by his passion for innovation and is always on a lookout for opportunities to explore, experiment and improve on his creative problem solving skill.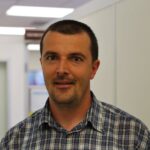 Zoltan Szekely
Sr. R&D Engineer
Zoltan is an experienced mechanical engineer with 19 years of aerospace fastener design experience. He earned his Master's degree from University of Connecticut focusing on Design and Manufacturing. His experience includes ten years at Monogram Aerospace Fasteners as an R&D Engineer and R&D Engineering Supervisor developing, testing and launching into production novel fastening systems. Zoltan has experience with various manufacturing methods, materials and finishes, standard test methods and test programs. He is an inventor on two patents issued and three pending approval. He is a US citizen.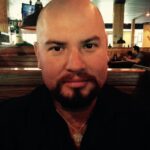 Armando Perez
Sr. R&D Engineer
Armando is a mechanical engineer with over 22 years of aerospace industry experience. He previously held mechanical engineering positions at Avibank MFG and Monogram Aerospace Fasteners where he designed over 250 custom aerospace fasteners combined.  He has also worked on engine vibration isolation systems for both main engines as well as APU engines in fixed wing aircrafts. This includes all airframe to engine structural components. He has experience in both commercial and military fixed wing aircraft as well as rotary wing. He has taken system designs and assemblies from concept and development phases all the way to qualification and production.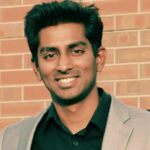 Kishan Srinivas
Sr. R&D Engineer
Kishan is a Mechanical Engineer with 9 years of industry experience supporting new product development and manufacturing projects in the aerospace and wind energy sectors. He earned his Master's degree in Mechanical Engineering with a specialization in solid mechanics from Wichita State University. He then worked for the National Institute for Aviation Research (NIAR) laboratory as a Research Engineer supporting new product development, design optimization and finite element analysis projects. Following his tenure at NIAR, he took his expertise to Siemens Gamesa Renewable Energy and helped them fulfill their production goals as a Manufacturing Engineer.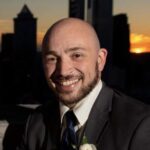 Jonathan Poulter
Sr. Electromechanical Engineer
Jon has 11 years of experience in the Aerospace industry working on industrial automation projects. He earned his Bachelor of Science in Electrical Engineering with a minor in Physics from the Pennsylvania State University and later earned his Master of Science in Creative Technology & Design, with a focus on Robotics, from the University of Colorado at Boulder. Prior to joining Enduralock, Jon worked for Alliant Techsystems as an Avionics Engineer. Through his various positions, Jon has been focused on the design, programming, and commissioning of various types of electro-mechanical systems; from commissioning an Electronic Control Unit and Electro-Mechanical Actuators for control of a rocket motor for the LADEE mission system, to programming and commissioning Automated Guided Vehicle systems to automate various customer sites.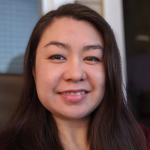 Souk is a CNC Swiss machinist with over 20 years of experience. Souk's passion for precision engineering and her expertise in operating CNC Swiss machines have made her an indispensable asset in the manufacturing industry. Throughout her career, Souk has utilized her skills in programming, set up, and operating CNC Swiss machines to produce high-quality components with exceptional accuracy and efficiency. Her extensive knowledge of various machining techniques, such as milling, turning, and drilling enables her to handle complex projects and deliver outstanding results.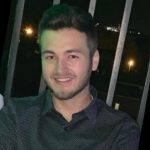 Spencer Hanson
Business Associate
Spencer is a Business Associate at Enduralock. He is from West Des Moines, Iowa and graduated from Northwest Missouri State University with a Bachelor's degree in Business Management. He also attended Des Moines Area Community College in Boone, Iowa. Spencer played college baseball at both schools as a starting pitcher. Spencer will play an integral part in maintaining the flow of business operations. Spencer has had a passion for aviation and aerospace since a young age and enjoys traveling in his free time.